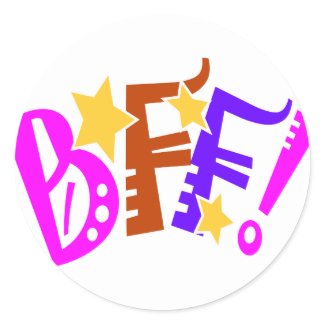 Yesterday was opening day for the movie
Sex And the City 2
. I know I'll see this movie eventually, but although I really enjoy the antics, problems and wardrobes of the 4 gals from NYC, I probably won't catch it until it comes on HBO.
You see, I have my own BFF to worry about.

I'm talking here about Odelia Grey, the middle-age, plus-size protagonist of my Odelia Grey mysteries. My boon companion, my home gal, the one who started it all for me.

Book #6 in the Odelia Grey mystery series is due to my publisher just after the 4th of July. I have about 1/3 of it written. Yes, you read that right - only 1/3. I've been so wrapped up in vampires and ghosts and travel and deals at work that I haven't given Odelia her due. And believe me, she's in the wings, hands on hips, tapping her toe, barely hanging on to her patience. So now it's time for me to put the pedal to the metal, the flesh to the keys, the gray matter in high-drive. It time to give Odelia the attention she deserves.

Now that I've returned from my trip to NY, I have no book events on my calendar until late August. I have a couple of social events, but no book events. None, nada, nothing. Between now and late August all my book time will be spent writing. I have Odelia #6 due in July and Vampires #2 due October 1st. And let's not forget about Granny. Granny Apples book #3 is due late January. I haven't started it yet, but the story is so clear in my head I can touch it.

So starting tonight, it's just me and my BFF Odelia spending LOTS of quality time together.

To be honest, I think she's even more annoyed that I didn't bring home cheesecake from NY.