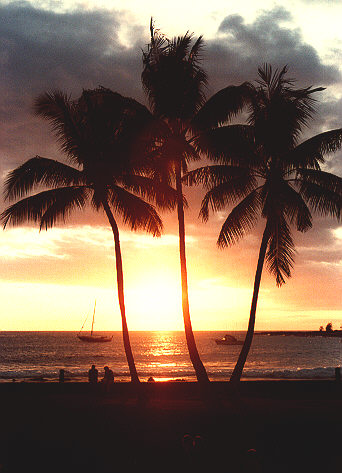 Vacation clothes - check.
Sunblock - check.

Alpha Smart - check.

Tickets - check.

Bathing suit - Yikes! I mean, check.

My bags are packed and in about 2 hours I'll be off for the airport and my flight to Hawaii. The cat food and cat box are filled, and Patti is standing by to look in on the animals. There's nothing left to do but to shower, dress, and head on out.

I'm excited about the Lefty award, which will be announced on Wednesday morning at an awards brunch, but more excited about re-connecting with my writing buddies from around the nation. These conferences are often the only times we get to see each other.

Sigh - I could use with more sleep, especially since the the clock was moved ahead last night, cutting my snooze time by an hour. But what the hell, I can always sleep on the plane.

I'll see you all on Thursday with a full report on Left Coast Crime.
ALOHA!