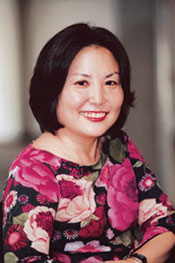 When I was a kid in Massachusetts,
Prince Pasta
had a slogan:
Wednesday is Prince Spaghetti Day
. Now that I'm grown and living in Southern California, Wednesday is Naomi Day.
Every Wednesday I read Naomi Hirahara's blog posting on
Murderati
, one of the best blogs devoted to writing mysteries and the life of a mystery writer. This blog is shared by several wonderful authors, many of whom I've had the pleasure of getting to know personally. But (with no offense meant to the others) Wednesday was always my favorite.
Naomi Hirahara writes the acclaimed
Mas Arai series
which features mysteries involving an elderly Japanese gardener who lives in Altadena, California. Mas is also a Hiroshima survivor. Her books are packed full of informative glimpses into the Japanese-American culture of Southern California and her characters are memorable. I recently finished her second in the series,
Gasa Gasa Girl
, and will soon move on to the third book. As with her books, her Murderati postings were always educational and fun. They made us think and introduced us to many folks in the Los Angeles writing community. A few months ago she even
interviewed me
and I remember how honored I felt when she asked.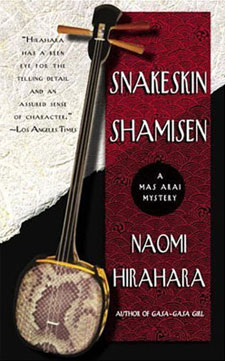 But although this is a type of eulogy, Naomi is alive and well and I know I will continue to see her smiling face at book events and Sister In Crime and MWA meetings. She is leaving blogging to pursue growth and changes in her writing career (see
Get Ready for the Boar
, her last Murderati posting). I wish her continued success in her thriving career. She's definitely a Gasa Gasa Girl.
Love you, Naomi!